Bluedog photography tours, retreats and extended workshops are held in a variety of locations.
We aim for you to explore an environment and capture its unique qualities
while seeing things other travellers and visitors may not.
Offerings changing yearly, they are designed for photographers by photographers, partners are welcome.
Please click on the tour/workshop for further information or email us at info@blue-dog.com.au
Quilpie  'Lend a Hand'
Join us as we head to Quilpie on a 'Lending a hand' mission. The aim is to explore a region that has been under extreme hardship from drought and spend time in the surrounds, meeting locals, eating and shopping locally to support the local econonmy while photographing and visiting some amazing locations!
More Info...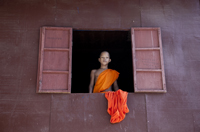 Siem Reap Cambodia 7 Day Workshops
2020 Wednesday 1 July – Sunday 12 July
Come, explore the ancient temples and meet the gracious people.
Image courtesy Anita Bromley
More Info...
Aspen in Autumn
Friday 17-26 September 2021
We explore the Rocky Mountains in a magical time of year.
More Info...
Fraser Island Photography Workshops
Friday 1 September – Monday 5 September 2020
Explore our favourite places on heritage-listed Fraser Island.
Image courtesy Danielle Lancaster
More Info...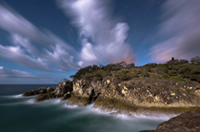 Stradbroke Island Photography Retreat
27 September – 30 September 2020
Learn to do night landscapes, moon rise/set, seascapes and explore the wonderful island of 'Straddie'.
Image courtesy Danielle Lancaster
More Info...
Kangaroo Island
4 August – 10 August – TBA
Come discover the wildlife, food and scenery on this brand new tour!
Image courtesy Marie Linke
More Info...
Autumn in Japan
November 2021 – exact dates to be advised
More info to be released soon but it's already filling!
Image courtesy Danielle Lancaster
More Info...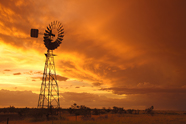 Outback Desert Photographic Odyssey
1 April – 8 April 2021
Venture into Outback Queensland: an ancient land filled with nostalgia, fantastic characters and never ending skies.
Image courtesy Danielle Lancaster
More Info...
Heron Island Photography Workshop
6-10 Januray 2021
We work on the longest running marine research station.
Image courtesy Danielle Lancaster
More Info...
Testimonials
'The trip Outback was a changing point in my life. It was just a taste of the adventures I can look forward to in the future.'
'Not only the photo opportunities, but the wonderful characters we met, like Jimmy and Dusty and Don and Wolfie and Neale and John & Judy and Tarpot and Lester, during the outback tour were all made possible because of you and I think that's what enriched the tour for me. Once again, thank you.'
'A big thank you for planning this wonderful trip away. I'd never been to Cambodia and this trip ticked all my boxes. Thank you for a wonderful, intimate experience.'

'I thoroughly enjoyed this tour. (Fraser Island) It was an excellent way to see varied aspects of the island, without the hassle of driving, and with two knowledgeable guides who maximised the photographic opportunities and gave good advice on how to improve my photography. I particularly appreciated the fact that we had plenty of time at each location to experiment with different angles, subject matter and camera settings. It was a bonus to have comfortable accommodation and good food and friendship along the way.'

'Thank you Danielle. I had a memorable holiday and a wonderful experience, both in practice and theory. I not only learnt so much about my camera, but more so, about the world around me.
I certainly do see things in a different light  when I look through that lens now.'
'I now have a greater knowledge of my camera etc. and what it can do, and the confidence to try various things.  The tutors were splendid, with their knowledge extensive and ability to explain things clearly to a 'hobby' photographer like me.'

'The Outback Odyssey tour far surpassed any expectations I had. From a travelling perspective the bus was comfy, the rooms were lovely, people were great and food fantastic. I learned so much and gained plenty of confidence in my own photography and I have come away not just with new knowledge, skills and photographs but also with a wonderful experience and plenty of stories to tell people. I would recommend this tour for anyone and everyone – you will be amazed at how fantastic this tour is'.