23rd Sep 2017 9:00 am at Toowoomba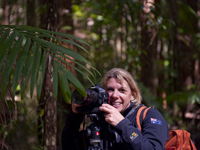 We are pleased to announce we will be in Toowoomba for a two-day workshop.
We will explore tips and techniques suitable for beginners and into intermediate during this 2-day photography course.
Topics covered will include: composition, aperture, shutter, ISO,  exposure compensation – get those whites white and blacks black and – how to use a grey card, learn to read your histogram, white balance, the varied uses of a polariser and more.
Workshop notes provided by Dropbox to all participants.
Morning and afternoon tea refreshments supplied.
Date: 23 – 24  Spetember 2017
To book: https://artsworx.usq.edu.au/capture-beautiful-images-with-david-alexander
Limited numbers apply.
For more information
Email: info@blue-dog.com.au
Do I need to have done the Bluedog Beginner workshop to attend?
No – this is not a pre-requiste and we look forward to welcoming you.