15th May 2015 11:00 am at Rosser Park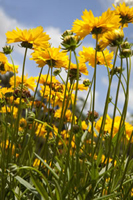 These two hour practical sessions are designed for you learn under the guidance of a professional photographer so you can develop your photography further.
Maybe there's an aspect of your camera you are uncertain about… maybe you have some knowledge of photography but not enough to really get started… maybe you want to know how to use aperture…
These sessions are often attended by people before they do our full-day Beginners Course (as a way to get to know us!), and sometimes people come to this course after our full-day Beginners to reinforce and lock-in their knowledge.
Think of this session as an opportunity to spend 2 hours with a professional photographer who, as the group is so small, can offer tailored assistance to everyone who attends.
Meet at 10.45am for an 11.00am start. Session will finish at 1.00pm
Max of 6 per group.
Price $80.00
For more information or to reserve a place
Tel: +61 7 5545 4777
Email: info@blue-dog.com.au
Suitable for beginners to intermediate.
Bookings are essential and the session must have minimum numbers to run.
Other locations: Brisbane