07th Sep 2014 9:30 am at Tamborine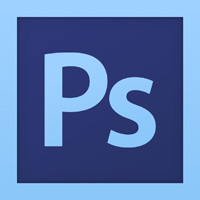 Are you getting the most out of Photoshop?
As one of Adobe's flagship products Photoshop is a complex and powerful program. Many photographers simply scratch the surface, only ever using a small percentage of Photoshop's full functionality.
In our comprehensive series of workshops we will show you the "in's and out's" of the program and allow you to utilise features and functions you probably didn't even know existed. Whether you want to improve and enhance your images through traditional digital darkroom tools, or create entirely new images through Photoshops's creative tools and methods these workshops are for you.
Conducted by Adobe Certified Expert and Adobe Certified Instructor, Graham Bliss, each workshop stands alone however by attending all three you will gain a deeper knowledge and understanding of Photoshop. Photoshop is a tool of the trade (whether you're a professional or passionate enthusiast) and this program of workshops is an investment in your photographic future.
Part 2 "A Creative Course", covers the critical topics of resolution and file size, colour corrections, adjusting highlights and brightness and contrast, dodging and burning. It also covers some of the "fun stuff" such as the Liquify (tummy-tuck anyone?) and Puppet warp.
Suitable for PC and Mac users.
Tutor: Graham Bliss
Session length: 9:30am-4:30pm
Price: $295.00
Intensive Subscribers discount applies.
Pre Requisites, Materials and Equipment required:
To attend this course we ask that you are computer literate, have a full understanding of the PC or Mac environment, and be familiar with using programs such as Microsoft Word and the internet. We will be using the modifier keys, Shift, Alt and Control (Command on a Mac) and although you need no past experience in using these keys, you should at least know of them. This computer literacy is an important requirement, as students who are not familiar with the computer environment will not keep pace.
A laptop or desk top computer with either Adobe Photoshop CS5, CS6 or CC (Creative Cloud). Please note you can download a free 30-day trial from Adobe
A USB Memory Stick (minimum 8GB), Notepad and pen; images of your own, which you may wish to work on.
We recommend you purchase "Adobe Photoshop CC (Creative Cloud) on Demand". This book can be ordered through Les Harden at Highcove. Tel: 07 – 3359 3776  Email: highcove@uqconnect.net Orders placed up to 7 days before can be delivered for you to pick up at the workshop.
We will supply images for working on in tutorials and a statement of attendance.
For more information or to reserve a place
Tel: +61 7 5545 4777
Email: info@blue-dog.com.au

FAQ's
Q. I have not done Part 1 and to be honest have done a few Photoshop courses both online and face to face. Can I come to this if I have not done Part 1?
A. Although not recommended, you are welcome to attend if you have already been working with Adobe Photoshop for some time. Please contact us to discuss further.