Not all dates, offerings suit what you want to do or maybe you just can't get to an event.
Everyone has a different learning outcome requirement and we are pleased to offer the following services and recommend other providers.
Further information or email us at info@blue-dog.com.au
One-on-one and Mentoring
These are designed to your individual needs and topics and can cover a wide range of photographic and business scenarios.
Read about some of Our Tutors available and we also recommend the mentoring programme with the team at Foto Frenzy
Email us at info@blue-dog.com.au for more information.
Group Tutoring
Does your group need to photograph products, people or activities or maybe you are a private group that that likes to meet up, learn and experiment?
We offer specialised sessions which can be 'tailor-made' or run any of our program specifically for your group.
Email us at info@blue-dog.com.au for more information.
Team Building Sessions
Specialised sessions are designed around your team. Do you need boundaries pushed and confidence built? These are fun while learning with a gentle push.
Email us at info@blue-dog.com.au for more information.
Camera Clubs

Is your camera club looking for a guest speaker? Members of the team, when are available are happy to come and talk at your club.
Email us at
info@blue-dog.com.au
should this be of interest to your club.
Guest Speaking
Our tutors accept guest speaking engagements at a variety of national and international events, conferences and meetings.
Our topic array is varied and includes subjects in the areas of photography, travel, business, life lessons, humanitarian issues and others.
Email info@blue-dog.com.au to discuss this further.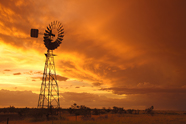 Bluedog's Subscription Service
An exciting service offered by the team! There are three levels of subscription and yes one is free!
Events, projects, deals, sharing and private member areas and more….
More Info...