Intermediate Workshops
Our Intermediate workshops are designed to push you further into being a creative and competent photographer no matter what your passion may be.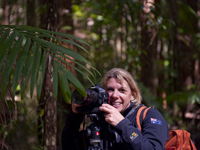 Specially selected tutors deliver both face-to-face and in interactive online sessions for you to explore the world of photography.
See below for what's coming up.
Locations:
Brisbane, Gold Coast, Tamborine Mountain, Toowoomba, Regional Queensland.
One-on-One Sessions:
We also offer intermediate tutoring on our retreats and tours and as one-on-one sessions.
Price: $175/hr
We are happy to discuss any aspects in person by phone or email enquiries to info@blue-dog.com.au
To register for any workshop CLICK HERE
Events for Intermediate Workshops